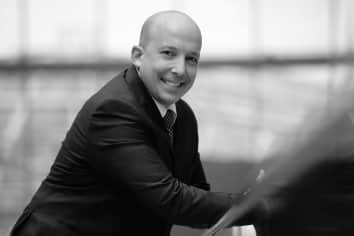 Prof. Dr. Veit Etzold
helps companies develop, communicate and implement strategies. In doing so he also helps them sell high-margin, non-material services and to position and differentiate their brands in an increasingly competitive environment.The more complex the strategy and the more abstract the service, the better the story needs to be. Because only a good story can make a service tangible and easy to understand, while showing how unique the company and its products are.
DR. VEIT ETZOLD
15 years' management experience in startups, multinational corporations and consultancies
20 books published in seven countries with a total circulation of more than 1.5 Million copies
Prof. Dr. Veit Etzold has worked for many years in multinational corporations, media management, banks and start-ups. He was a strategy consultant for the Boston Consulting Group and a member of its Global Strategy Institute. He was also Program Director for Management Training at the European School of Management and Technology (ESMT).
In addition, Prof. Dr. Veit Etzold is a successful author of non-fiction books and thrillers. Many of his thrillers were in the Spiegel bestseller lists for weeks and have been translated into seven languages. Veit Etzold writes for the Harvard Business Review and other renowned business magazines is a sought-after keynote speaker. He holds a PhD in Media Studies and attained his Global Executive MBA at the Barcelona, Madrid, Silicon Valley and New York branches of the IESE Business School and at CEIBS in Shanghai. Since 2017 he has held a professorship at Aalen University, where he teaches on strategy, marketing strategy and market research, marketing and positioning, sales, corporate storytelling and neuro-marketing. As director of the Competence Centre for Neuromarketing and Corporate Storytelling, he collaborates on exciting projects with corporations and hidden champions and incorporates the latest insights into his keynote speeches and workshops.