Veit Etzold's keynote addresses and speeches on strategy, change, storytelling and sales / customer journeys are a source of inspiration for board members, managers and employees alike.


In addition, Veit advises and coaches CEOs and top managers (national and international) at family businesses, small and medium-sized enterprises, DAX-listed corporations, start-ups and private equity funds. He provides counsel on a range of topics including executive onboarding, equity stories for company sales/investor pitches and effective change and strategy communication for stakeholders.
Any top manager who is newly appointed or is seeking to successfully implement change processes requires not only a good strategy, but a story to explain why the strategy is needed. Stories are the best way to engender enthusiasm – not resistance – among employees and stakeholders. The same applies for investor pitches. Quite simply: to tell is to sell.

Prof. Dr. Veit Etzold is a strategy and storytelling expert and a CEO/executive coach. He advises and supports clients on devising a storyline, writing a script and selecting suitable images, metaphors and props. He also helps clients rehearse these stories for important presentations, providing all-important feedback on intonation, body language, and much more.


Individually or in small groups
Tailored to the situation, goals and needs of the recipient/s
Date/s by request
We are always here to help!
Do you have questions? Want to know more about Veit's keynote speeches or workshops, or to check availability for your preferred date?
Do you wish to receive an individual quote tailored to your needs?
Please contact Veit's management by email, telephone or by using the contact form.

Brigitte will be more than happy to advise you!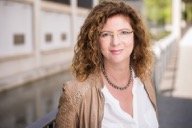 Dipl.-Kfm. Brigitte Siegert,
Management Prof. Dr. Veit Etzold
Phone: +49 (0)30 3974 3667
Mail: