Keynote addresses / Speeches
Anyone seeking to sell something – whether a strategy, a product or an idea – needs a good story. Stories capture the listener's attention and linger in the brain long after they are told.
Moreover, unlike hard facts, stories are readily ushered in by the bouncer at the door of the brain. In his keynote addresses, Veit Etzold shows listeners how they, too, can leverage the power of storytelling to achieve their goals.

In our digital world, storytelling is the ideal tool for the creation of powerful customer journeys. It is a strategic success factor for sales, content marketing and branding. In addition, storytelling holds the key to optimal communication between managers, employees and stakeholders in relation to change processes, digital transformation, a new strategic direction or a change of image – whether the goal is to inform, motivate or inspire.

In the future, storytelling will be indispensable. Simply: to tell is to sell!
We are always here to help!
Do you have questions? Want to know more about Veit's keynote speeches or workshops, or to check availability for your preferred date?
Do you wish to receive an individual quote tailored to your needs?
Please contact Veit's management by email, telephone or by using the contact form.

Brigitte will be more than happy to advise you!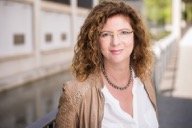 Dipl.-Kfm. Brigitte Siegert,
Management Prof. Dr. Veit Etzold
Phone: +49 (0)30 3974 3667
Mail: